Communicate effectively with your customers
Choose the best SMS Services route suited for your business
SMSHook strives to give our consumers maximum satisfaction.We offer end to end services from bulk promotional or transactional SMS with authentic real-time tracking.
Mobile usage is increasing constantly day by day. According to various reviews in marketing, more than two-third of the world's population have a mobile phone. Therefore it is clear that more than half of the online traffic is generated from mobile phones via SMS marketing services. This data further indicates that bulk SMS services in India are important when we consider the positive ROI for the businesses. No doubt there are many SMS marketing companies but with the SMSHook's unique bulk SMS services in India, businesses can reach large numbers of clients thereby can reach their potential customers instantly.
As we are aware of the fast changing impression, each business is required to target their customers within a few minutes and also ensure that they obtain their desired results. With SMSHook's bulk SMS in Hyderabad, the reach and conversion rate is relatively high. It ensures that a high percentage of people observe that you are marketing. SMSHook is one of a kind of bulk SMS service provider in India that can properly cope up with the changing pattern of the businesses and industries. Nevertheless, there are various other ways of marketing but marketing through bulk SMS is one of the cheapest and budget friendly approaches for the small businesses.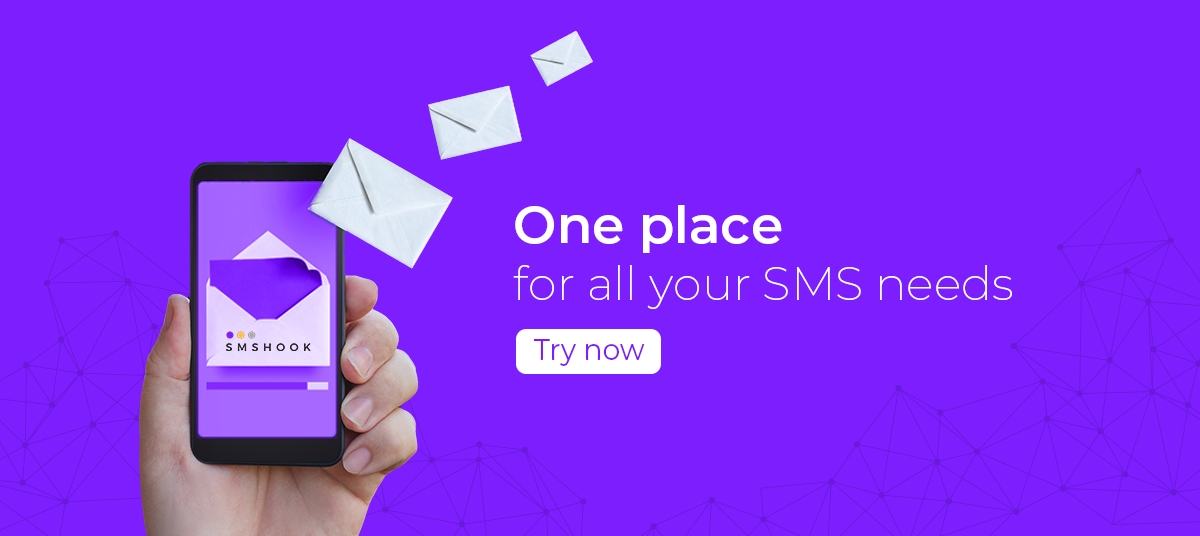 Delivering innovative customer solutions for businesses
Providing best-in-class delivery, robust ROI, and ultra-low latencies ,SMSHook is one of the Bulk SMS service providers in India which is basically known for its performance driven messaging services and transparent pricing procedure. One can only expect good and high quality SMS services via SMSHook. It offers various SMS services and solutions like transactional bulk sms and promotional bulk sms, etc.
Enhanced customer support for any enterprise size ,SMSHook ensure 24*7 customer support and stands with the commitment of the best SMS provider in India. Most of our services are provided at an affordable rate along with prompt delivery of SMS, fast & quality connections to mobile networks. This in turn ensures fast receipt of the messages as every second counts in a competitive business market.
Authentic tracking of all delivery statuses in real-time ,Through SMSHook API solutions  you can enable your website, application or customer relationship management platform. With our SMS gateway service provider we ensure comprehensive documentation that supports unicode, long messages and allows multiple web hooks. This way the workflow of bulk SMS services and the related services can be easily customised.
Our loyal and satisfied customers all over the globe has joined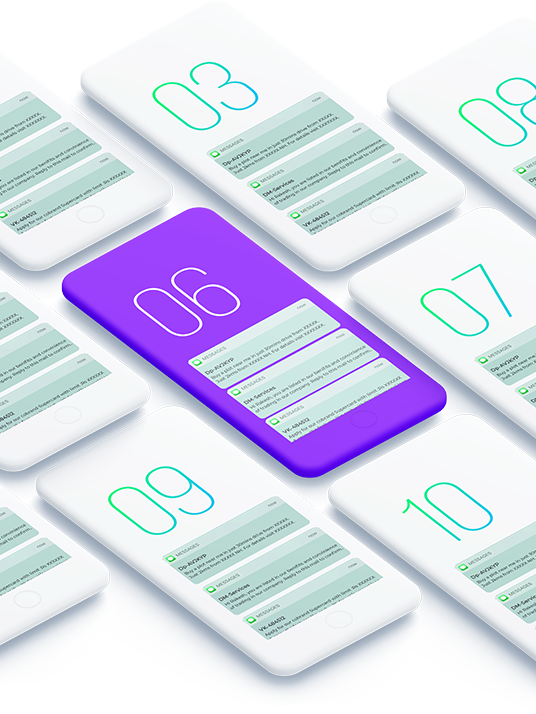 SMS options curated to suit all your business needs
Our services let you send personalized SMS to your users in more than 15 regional languages. Include attachments in your messages, track campaigns, email options, excel, and WordPress plugins.
Increase your customer value by enabling effective two-way communication with A cost-effective and easy way.
Keywords, shortcodes and long codes in the SMS for customers to reach out to you. Along with receiving SMS, you can also manage them with automated replies.
Google AdWord Message Extension that enables you to automatically attend or respond to all the messages that you receive, which is manually not possible.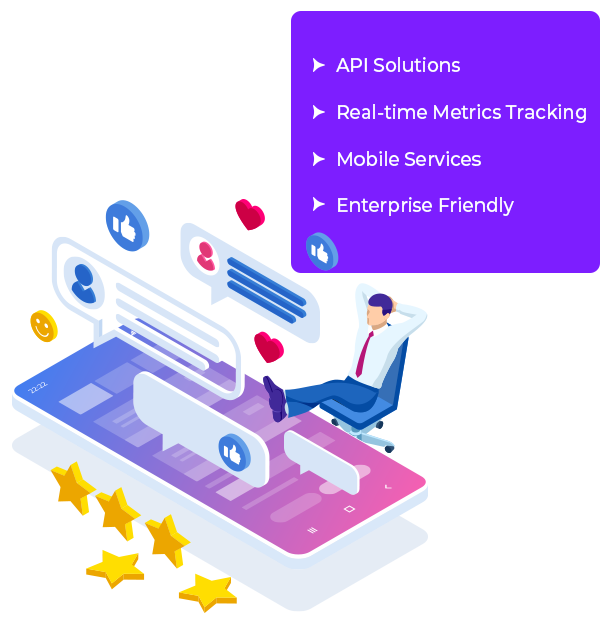 Pay As You Go. No Hidden Setup Fees. Forever Free To Use Platform.
| Message Bundle | Per Bundle | Per Message |
| --- | --- | --- |
| 10 Messages | FREE TRIAL | FREE TRIAL |
| 1,000 Messages | 270 | 27.0 paisa |
| 2,000 Message | 540 | 27.0 paisa |
| 5,000 Messages | 1,250 | 25.0 paisa |
| 10,000 Messages | 2,500 | 25.0 paisa |
| 25,000 Messages | 5,625 | 22.5 paisa |
| 50,000 Messages | 9,500 | 19.0 paisa |
| 1,00,000 Messages/td> | 17,000 | 17.0 paisa |
| 2,50,000 Messages | 40,000 | 16.0 paisa |
| 5,00,000 Messages | 75,000 | 15.0 paisa |
| 10,00,000 Messages | 1,45,000 | 14.5 paisa |
Lifetime validity for SMS credits
Credits can be used for both Promotional & Transactional SMS
Free access to web portal & SMS APIs
Just pay for SMS. Get access to 50+ free features right out of the box including:
Send Files via SMS
Personalize Bulk Sends
URL Shortener
Send in 20+ Languages
Real-time Reports
Custom Sender IDs
Comprehensive APIs
Manage Inbound SMS
Opt-out/Opt-in Path
Surveys & Forms
Excel to SMS Plugin
Android/iOS App
Available payment methods:


Highly professional & great advisor. I have used their services on several occasions and they always give you honest advice based on your requirements. They have very good follow up service to ensure great customer experience. Total value for money… highly recommend
The most genuine company for bulk SMS in the market. They give you proper advice as per your actual requirement and needs they suggest the best promotional method. Bingo to the team for their continuous support and strong database.
Very professional team and calculative when they charge you for the services. It has been wonderful experience working with such kind of team in this modernized word … The team follow up really well till the completion.
Most Credible Company in Hyderabad
The professional approach and client centric attitude of the company makes Bulk sms provider hyderabad the most credible company in the country.
Best SMS Service with right Database
One of the best messaging service company. They are doing great with the service & Data base. kuddos to the SMS Hook team more to go . All the best
I am really happy with The sms hook bulk SMS services, it is exceptional, The Team is just great. When I have a question they answer it at once, their service is outstanding. I am Happy & highly recommend to all.